The primacy of food hall gathering places has been established for generations, but in the U.S. these venues are just now being fully realized.   For those unfamiliar with the term and concept, food halls can range from 10,000 SF to well over 30,000 SF and under one roof feature numerous local chefs, taverns, butcher shops, and food (and beverage) oriented retail offerings.
Food halls got their start with major department stores in the UK, back in the late 18th and early 19th century.   Within the grand retail emporiums, a multi-venue food hall was a popular amenity for shoppers.   Some observers will note that gathering places with vibrant food credibility date back much further, to The Grand Bazaar in Istanbul (1461), and Trajan's Market (113 AD) in ancient Rome.
Over the past five years in the U.S., a large number of new food hall offerings have opened.  In general, these venues have been well received by consumers in their respective local markets.   The vitality of these places, the food preparation, the choice and authenticity of non-chain offerings, the camaraderie of the public place, the people watching, these food halls are terrific placemaking examples.  Some of the best new food halls are situated in major mixed-use developments and shopping malls that are being repurposed and redeveloped.
For 2020, the year of Covid-19, food halls have been sidelined.  Many argue that food halls will be the last to recover from the pandemic, since the magic of these food halls is the proximity of fellow diners brought together in joyful communal circumstances.   And since food halls depend on numerous operators at each location, these venues are difficult to operate at lesser capacities.  The primacy of food hall gathering has been with us since these earliest days.
The food hall concept was extremely popular through 2019, so there was likely some saturation of the concept prior to Covid-19 hitting the marketplace.   But like so many trendy products, after some reduction in number, the best of these food halls will endure and make their contribution to more vital communities.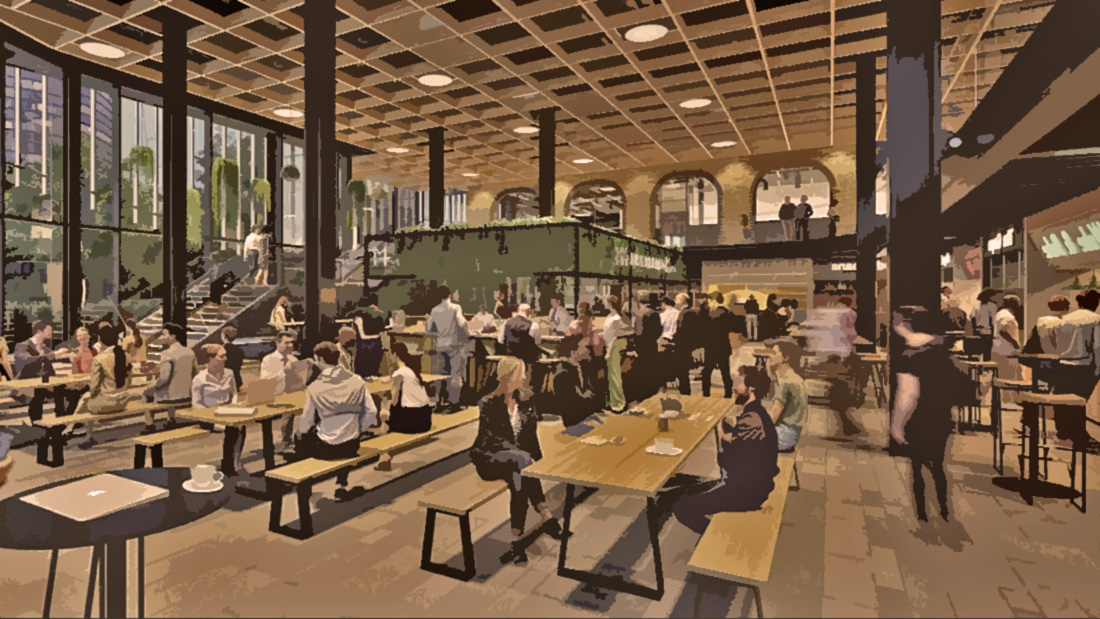 Tracking the Major Players
We monitor this industry sector, watching the deals and new locations of the major food hall operators and their investors.  Our listing is just getting started, so we'll appreciate your thoughts on food hall players we should have listed here.  Thank you for that!