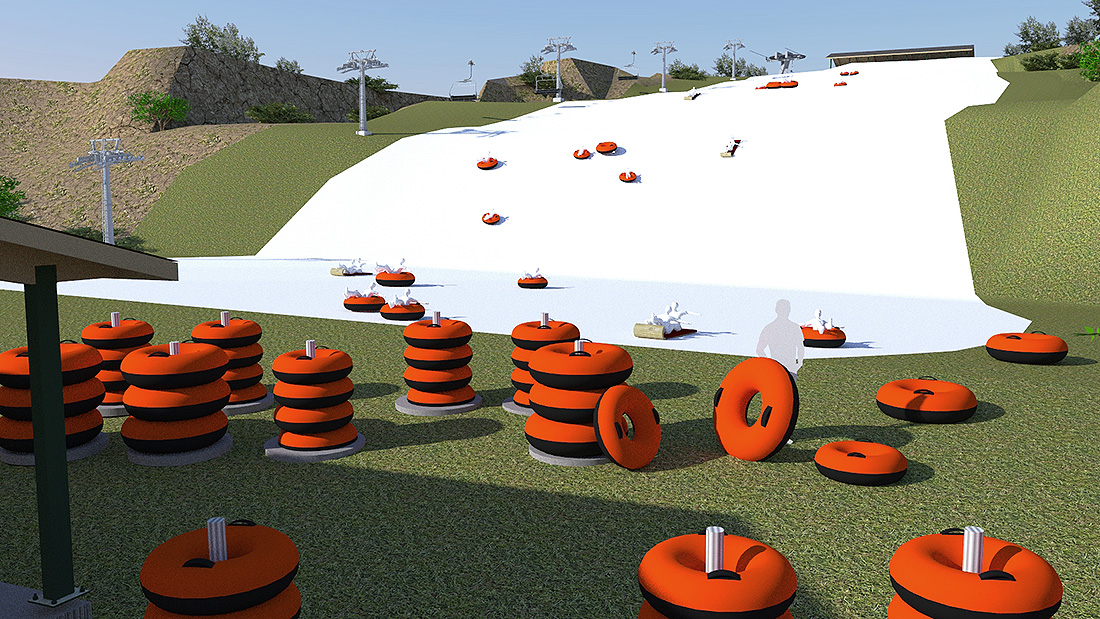 Snowtubing Hill – Artificial Snow material
aec   Confidential Client  |  Ideation and initial layout for snowtubing hill using all-weather Snowflex® artificial snow material.   Second phase of development to include a second all-weather facility, a Glice® synthetic ice skating rink and path.  Illustration work shown here is a product of aec's Rapid Prototyping Unit, combining feasibility results with preliminary project scaling, layout, and overall guest experiential design – created to assist Ownership group in confirming design intent and project budgets.
The project is inspired by the outdoor artificial Snowflex Tubing Park at Wolfe Mountain (Branson, Missouri), a 400-FT slope with a simultaneous capacity of eight snow tubes to make a run.  The Wolfe Mountain facility uses Briton Engineering's (West Yorkshire, UK) Snowflex snow sports surfacing product.