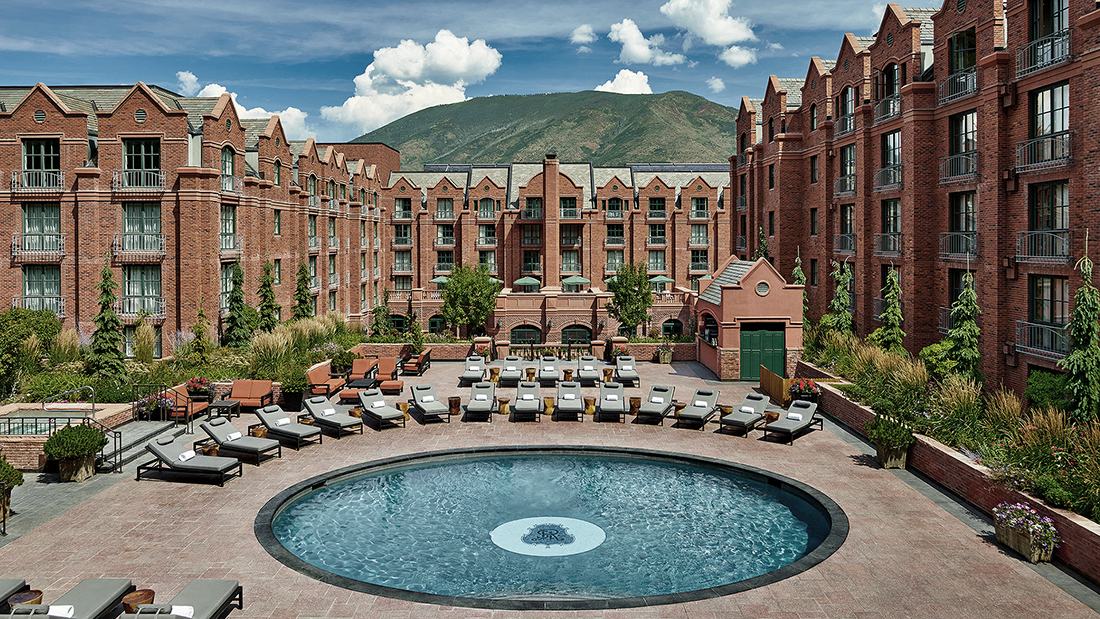 The Ritz-Carlton Aspen Hotel – Owner Representation
Owner representation during construction completion and for ongoing hotel asset management. Evaluated feasibility of in-house spa facilities for the hotel. Part of Aspen Mountain P.U.D. The destination resort has since been re-flagged as the St. Regis Aspen.
Our resort project consulting responsibilities included oversight of the hotel management company (Ritz-Carlton), including capital improvement programs.  On behalf of the family office of Newfield Enterprises International (NEI), itself owned the Ibrahim brothers:  HES' Abdulaziz, Khaled, and Waleed bin Ibrahim Al Ibrahim.
Aspen, Colorado ranks as one of the world's top resort destinations, known both for its skiing and Winter sports, as well as its considerable year-around cultural and intellectual pursuits. The Aspen Institute is known worldwide for its schedule of events.
From its mining town origins, the central business district of Aspen is now an upscale shopping district that includes high-end restaurants, salons, and luxury retail stores. Aspen (Pitkin County) was founded as a mining camp during the Colorado Silver Boom and named for the abundance of aspen trees in the area. The city emerged as a ski area after World War II, with the foundation of Walter Paepcke's Aspen Skiing Company.
In 1995, a group of investors led by Marriott International (Washington, DC) purchased a stake in The Ritz-Carlton Hotel Co.