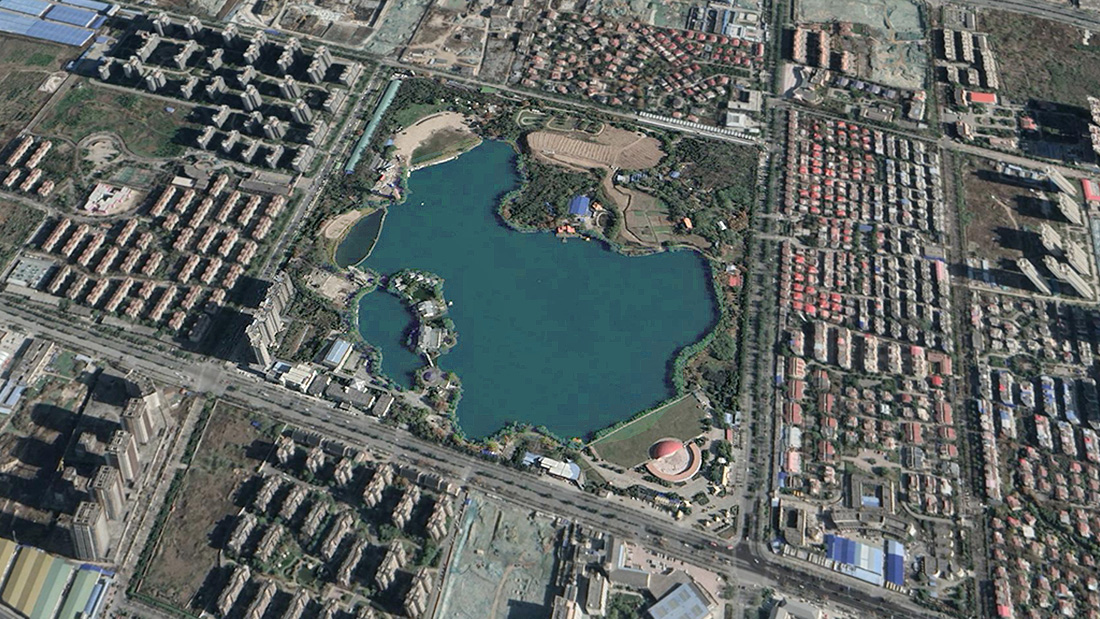 Ideation Charrette for Mixed-use Redevelopment
With a major Xi'an-based development company, we convened a several-day ideation charrette for mixed-use redevelopment of a land assembly in Xi'an, China.   The core focus of the session was property at Shaanxi Weiyang Lake, a unique water body in metropolitan Xi'an.   The Xi'an prefecture's Weiyang District is one of 11 urban districts of in Xi'an, which is the capital city of Shaanxi Province in Northwest China.
This project ideation charrette for mixed-use redevelopment included the client's development team (Shirong Investments, the Xi'an World Financial Group, and its affiliates) and additional location-based entertainment consultants based in China.   In addition to the site's physical development potential and market factors, the charrette also included consideration of the PRC's national tourism strategy, PRC statistical tourism data, Xi'an's cultural identify, and likely changes in PRC strategies for preferred in-country travel destinations.   As part of the process, the charrette team toured shopping districts, cultural areas, existing tourism destinations, and the sites for expected competitive offerings.
The Xi'an region is known to many for its archaeological sites situated outside the core metro area, including Bingmayong (the "Terra Cotta Army"), where thousands of life-size, hand-molded figures were discovered buried with Qin Shi Huang – the first emperor of China.   Xi'an was also a major departure point for the Silk Road, a network of caravan routes that in ancient times connected China with countries in the Mediterranean and greater Europe.
This is an update to a previously posted article.