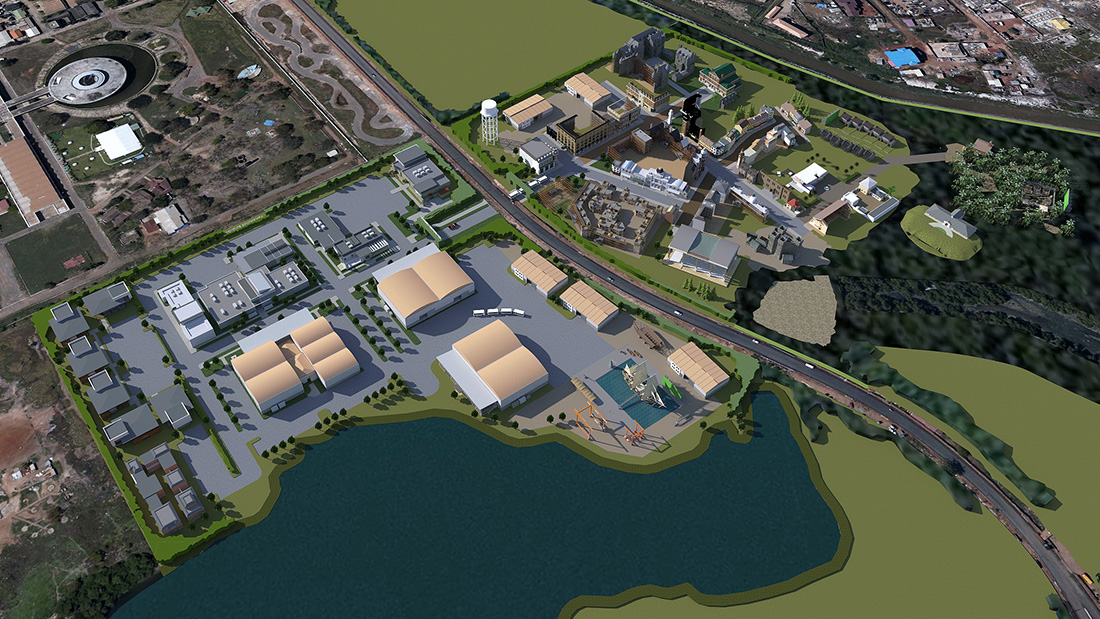 There Are 20+ New Film Studios in Development, Worldwide
Much of the development is occurring in the U.K., Canada, and in New York.
There are 20+ new film studios in development worldwide.   The slate of new production facilities is coming to market even as the global film industry copes with re-opening after the Covid-19 pandemic and the concurrent economic shutdown.
In fact, the number and scale of these new stages and production support venues may be at an all-time high for delivery of such facilities within a couple-year period.  As well, this surge of studio development arrives just as burgeoning content production has been overwhelming existing facilities.  In the following, we're sure a few of these will lag due to financing and local land use approvals, but regardless, there's a lot coming.
This new facility surge is primarily focused in the U.K., in Canada, and within the U.S., in the New York and New Jersey.  Many of these new film studios are coming to market as a direct result of visionary public officials seeking local economic development through creative repurposing of former warehouses, rail yards,  factories, and industrial buildings.
In the U.K., new film studios coming to market include Ashford International Studios (former Newton railway works site), Blackhall Studios (Reading), Dagenham Film Studios (at London East Business and Technical Park), OMA Film Studios (London), and Sky Studios (Elstree).  Mercian Studios (Birmingham) may also be on the horizon but does not appear to have a project site fully confirmed.    The Dagenham project may lag a bit with Pacifica Ventures having dropped out after being awarded the tender.
Over in Scotland, First Stage Studio (Port of Leith) now has a developer having won the tender by Screen Scotland for a repurposed site that has been used temporarily production of portions of the Disney/Marvel film, Avengers: Infinity War.
Among the largest new facilities coming to Canada are Martini Film Studios (Langley, BC) and Studio City Toronto (Ontario), and possibility, along with First Studio City (Markham) and Aeon Studio Group's Hamilton Studio District.
In New York and New Jersey, newly-arriving film studios include Lionsgate Studios (Yonkers)), Netflix New York (Brooklyn), Sunset Park (Bush Terminal), Robert De Niro's Wildflower Film Studio (Queens), as well as in New Jersey – Caven Point Studios (Jersey City) and the Industry Go facilities also in Jersey City.
A full list of the 20+ new film studios in development is provided in the Global Directory of Film Studios at the link below, along with a roll call of existing facilities worldwide.