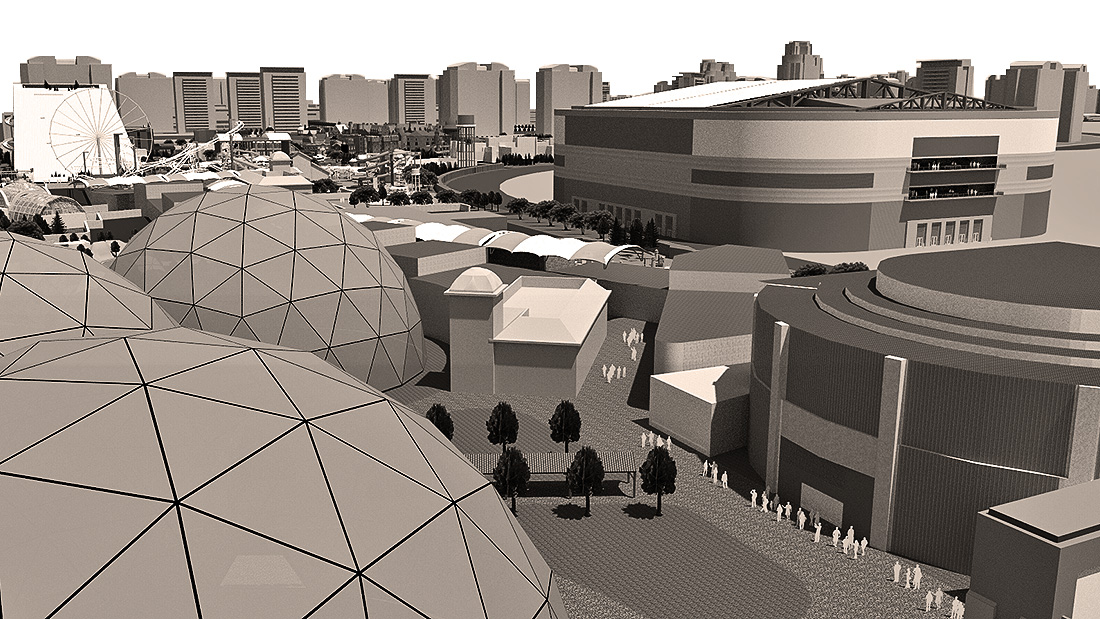 Mixed-Use Retail-Entertainment – Arena Adjacent
Campanua Properties, Orange County (California). |  Alternative Big Ideas were explored as part of a strategic marketing evaluation, along with preliminary creative treatments for a proposed entertainment complex to be located at a site immediately adjacent to the Anaheim Arena – later renamed the Arrowhead Pond.
The proposed retail-entertainment facility was proposed to complement Anaheim Arena (now the Arrowhead Pond), an indoor sports and spectator facility with seating capacity for up to 19,500 spectators, capable of accommodating all manner of sports, music, and entertainment events. As recently as year-end 2005, The Arrowhead Pond of Anaheim was ranked by Billboard magazine as the third most successful arena facility of its type, based on gross ticket sales.