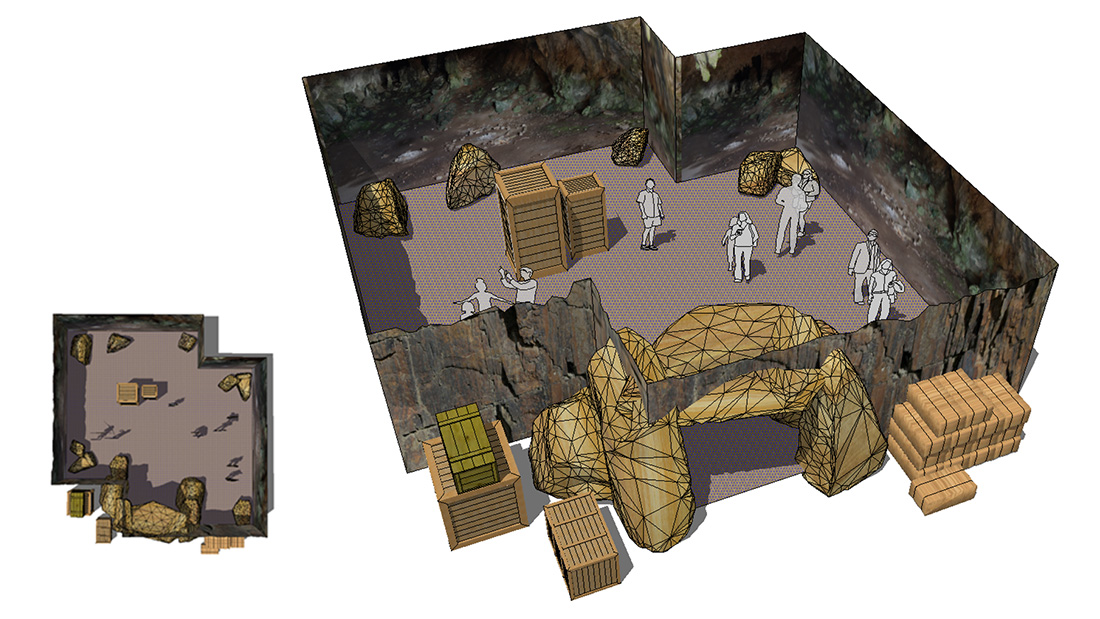 Mixed-Media Escape Room – Conceptual Design
aec   Conceptual design and guest scripting for an "escape room" facility with several escape experiences offered.   The challenges designed for this escape room include physical challenges as well as problem-solving requiring mental agility.    Teamwork is particularly emphasized to encourage social interaction as part of the experience.  A precursor and inspiration for this escape experience is the famed Entros (Seattle) restaurant, wildly popularly back in the early 1990's.
"Escape room experiences" are offered in all manner of challenges, formats, and settings, making for a robust and flexible entertainment platform.
Escape rooms have become a popular leisure-time activity, with potential appeal to diverse age and customer trip purposes (date night out, family outing, group experience, etc.).
Confidential – At client request, the rapid-protoyping image shown here includes limited details only.