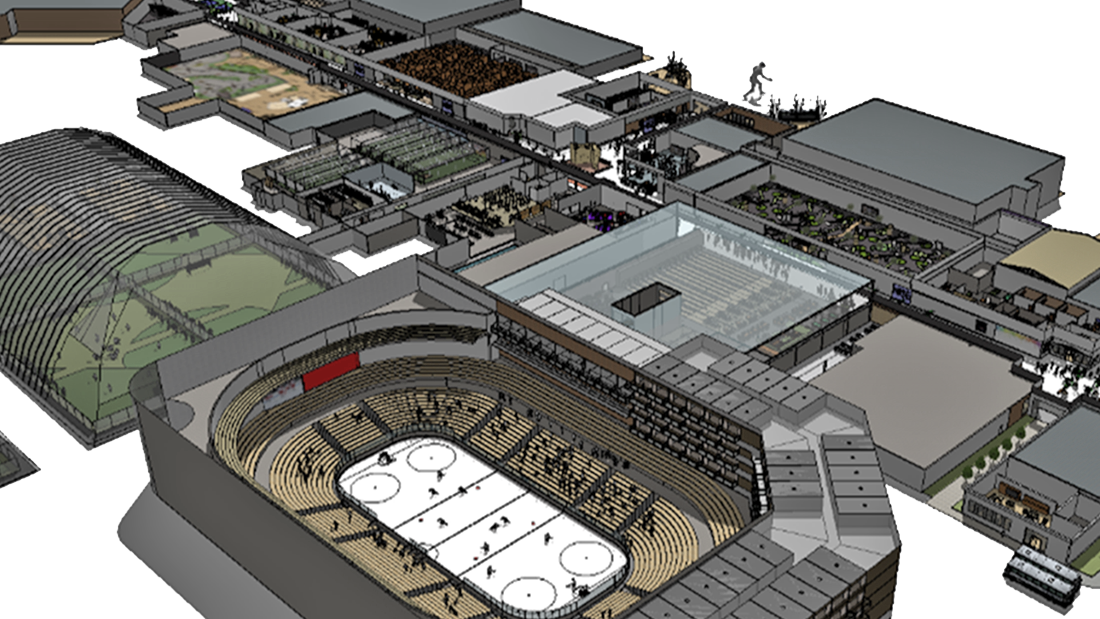 FEC at Shopping Mall Retrofit
Summit Mall (Wheatfield, NY)   |  For the former Summit Mall (Wheatfield, New York), a large family entertainment center was explored to replace vacant store spaces. The FEC would operate with week-part synergies with the planned all-weather recreational sports facilities.  As part of the assignment, we created interim collateral materials (strategic marketing) for use in marketing the facility to third-party sports, sports retail, and recreation-related tenants.
The Summit, formerly Summit Park Mall, was an enclosed regional shopping mall in Wheatfield, New York near Niagara Falls.  he original anchor stores of Summit Mall were Sears, AM&A's (bought out by The Bon-Ton in 1995), Hens & Kelly, and Jenss.   In October 1992, Macy's opened a closeout store.  The mall first opened in 1972 and was largely vacant by the late 1990's.