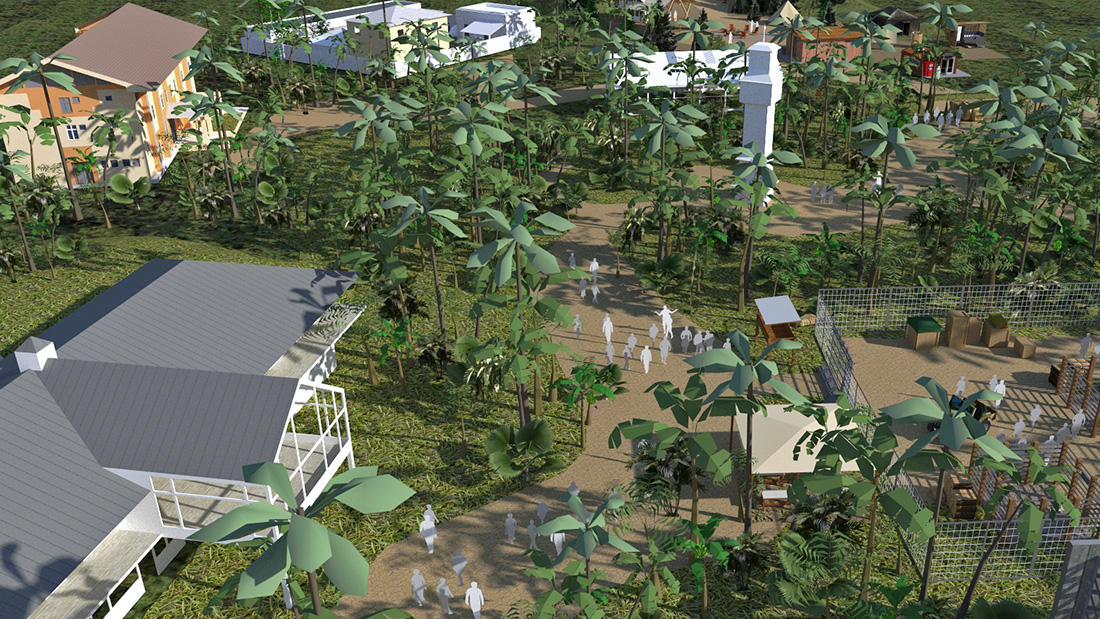 Lost City Experiential Park – Feasibility and Rapid-Concepting
VFW Companies, Inc.   |   Project feasibility, ideation and exploration, ideation, and conceptual design for theme park including associated districts, attractions, and venues.
The backstory involves a regional explorer from yesterday that splintered with the exploration party and established their established their own settlement.  This "lost city" was actually not lost to those who settled and their descendants have re-opened parts of their community to outsiders.  Lost City has its customs, social preferences, and methods of communication, and some parts of the civilization are advanced although in unexpected ways.
The project site location was the Florida Panhandle when originally explored.  The regional location is now in revised site selection based upon investor preferences and local economic incentives.