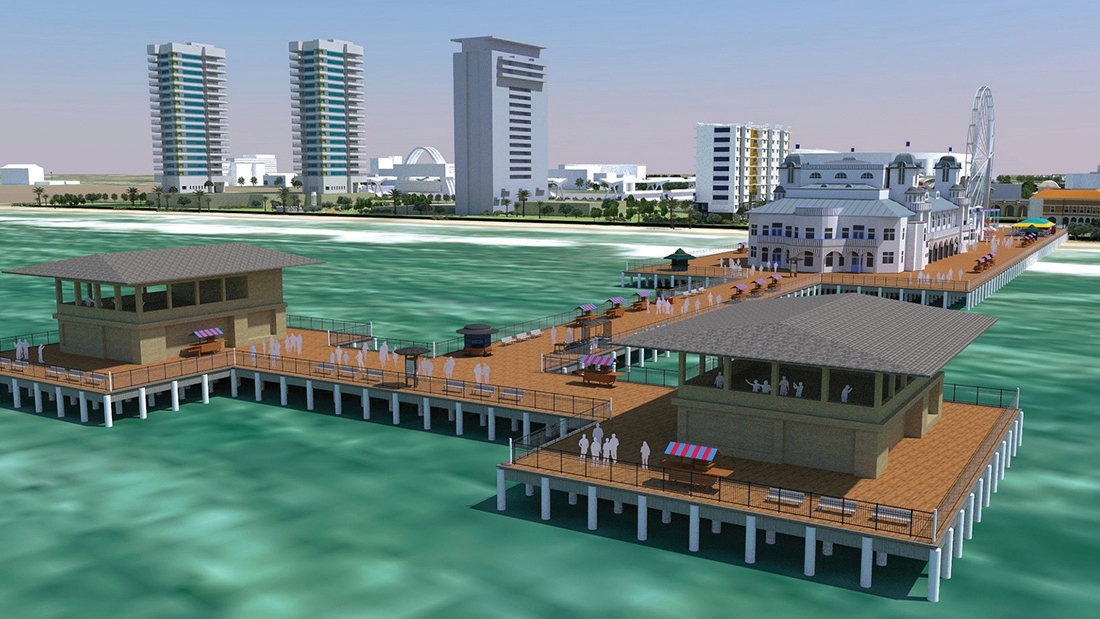 One Marine Drive – Accra Waterfront
aec   Conceptual exploration for coastal pier district adjacent Accra's government center and central business district, prepared for investor group evaluating the project's potential.  Much of the effort involved acting as a retail-entertainment consultant to determine how to activate a critical mass of retailers, attractions, and entertainment for this destination place.
Illustration work shown here is a product of aec's Rapid Prototyping Unit, combining feasibility results with preliminary project scaling, layout, and overall guest experiential design – created to assist Ownership group in confirming design intent and project budgets.
Confidential – At client request, the rapid-protoyping image shown here includes limited details only.