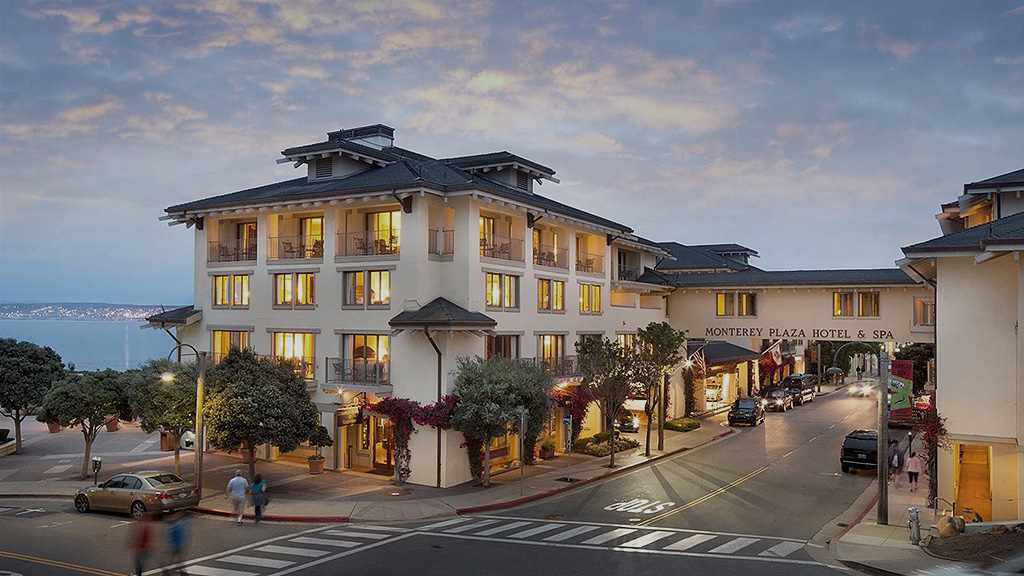 Project Feasibility and Due Diligence, for Resort Hotel
As a real estate consultant, a project feasibility study and due diligence review was prepared for the proposed Monterey Plaza resort hotel, to be located in Monterey, California.
Our development consulting work included an analysis of market support for the project, hotel financial projections, preliminary capital budget, an entitlements and permitting assessment, and facility recommendations for the planned hotel development.  Meeting space and meeting room configuration recommendations included an overall sizing recommendation, at 18,000 to 20,000 SF of space.
The site for the resort hotel was situated along a rocky beach overlooking Monterey Bay, in the Cannery Row district of Monterey.  Cannery Row is the historic waterfront street which at one time was the site of a several sardine canning factories, the last of which shuttered in 1973.    Cannery Row was made famous in a 1945 novel set during the Great Depression, by author John Steinbeck.   Monterey's Cannery Row district is also home to the famed Monterey Bay Aquarium.
Subsequent to preparation of the project feasibility study and due diligence, and full project design, this 290-room resort hotel was built and opened as one of the premier independent properties of the Monterey (California) region.  The hotel is located at 400 Cannery Row in Monterey, California and is now operated by Woodside Hotel Group.