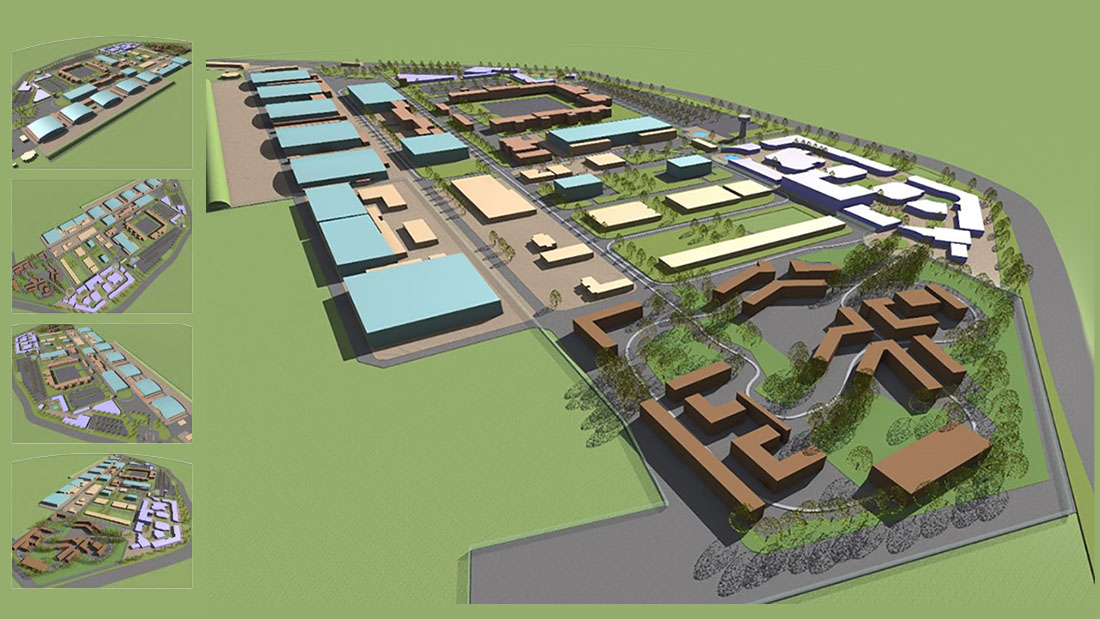 Raleigh Studios Francazal
Raleigh Studios  |  Conceptual studies for repurposed Francazal Air Base, an airport in the greater Toulouse metro area.  Feasibility and conceptual design for potential film studio and entertainment complex as adaptive re-use of defunct air base in greater Toulouse region.
Illustration work shown here is a product of aec's Rapid Prototyping Unit, combining feasibility results with preliminary project scaling, layout, and overall guest experiential design – created to assist Ownership group in confirming design intent and project budgets.