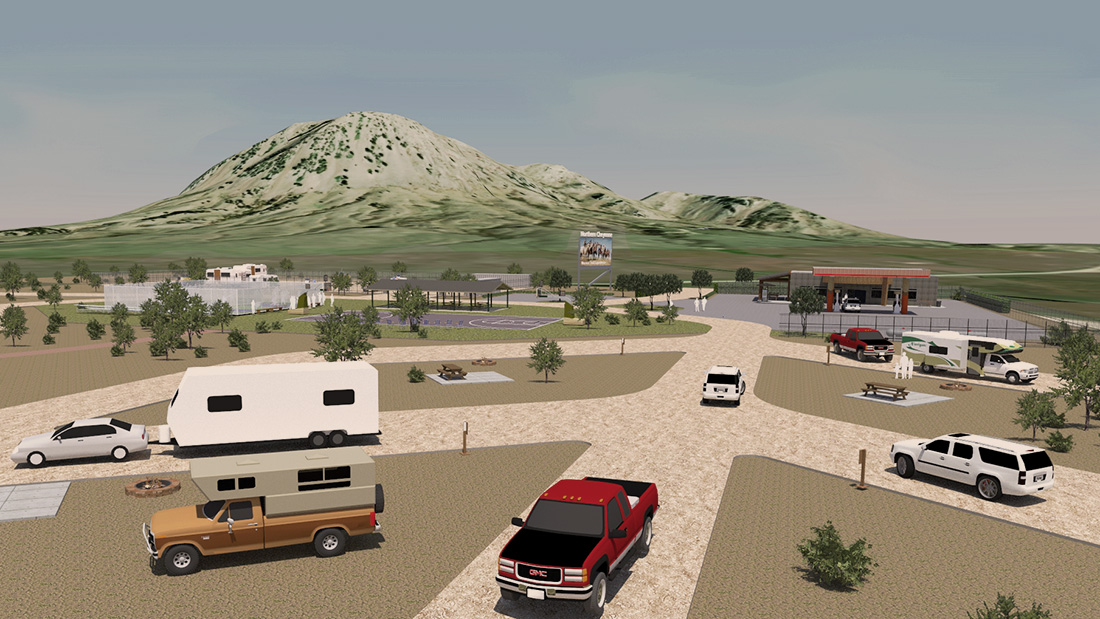 South Dakota RV Campground
Confidential Client  |  Included as part of our work as tribal – First Nation project consultants, as a potential project for exploration, in an overall portfolio 10-year economic development plan.   Bear Butte State Park (South Dakota) is a distant scenic backdrop to the property.
Illustration work shown here is a product of aec's Rapid Prototyping Unit, combining feasibility results with preliminary project scaling, layout, and overall guest experiential design – created to assist Ownership group in confirming design intent and project budgets.