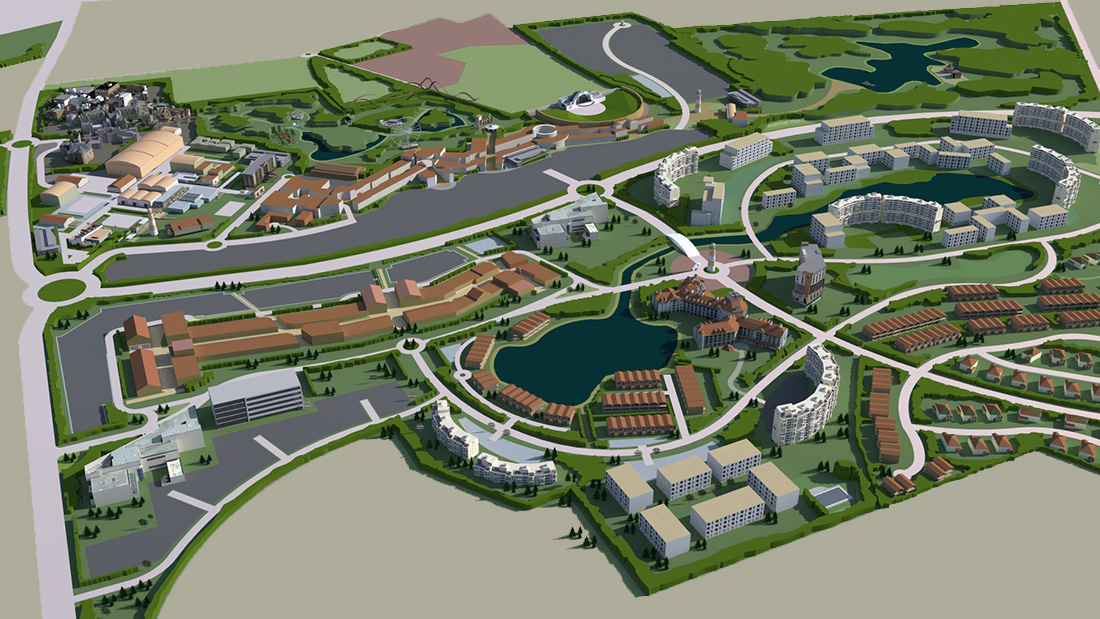 Conceptual Plan Feasibility – Toulouse Film Studio
aec   Explore Entertainment, SARL  |  Massing study for new film studio campus, explored on a rapid prototyping basis.   Focus of effort was the creation of a digital hub at the heart of the limited footprint studio campus, with digital facilities capable of music, film, television, electronic game, and other digital projects.  The visitor component of the master plan included AEC's first placement of its "adventure gardens" concept.
Confidential – At client request, the rapid-protoyping image shown here includes limited details only.