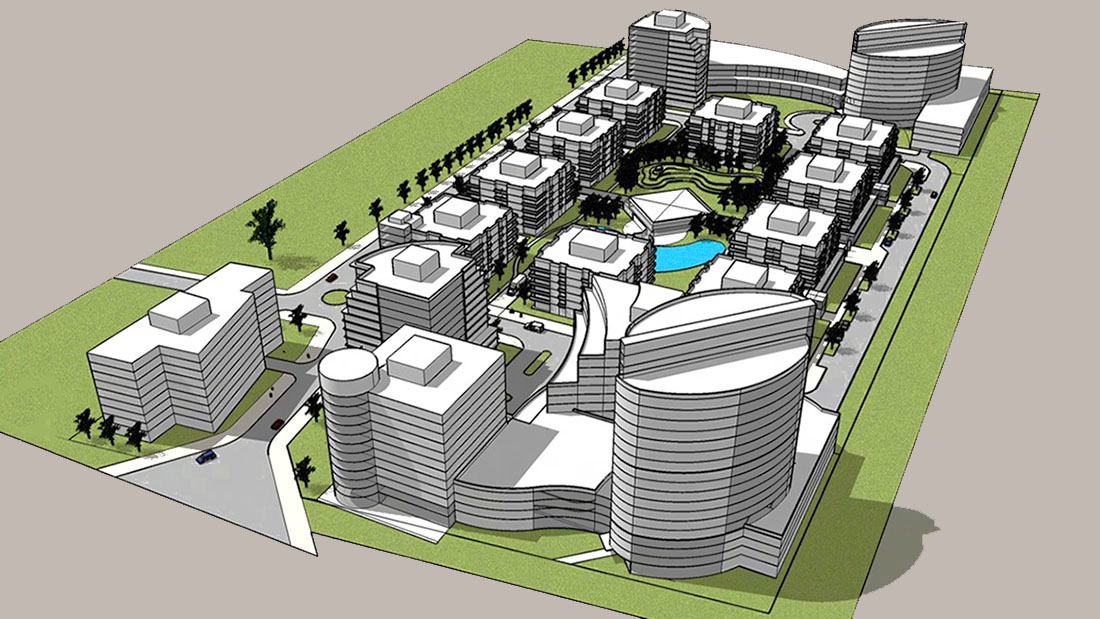 Cornell Gates Wellness District
Initial business plan conceptual work for planned wellness district in Markham (metropolitan Toronto), Canada.
Cornell Gates is a 20-acre master-planned mixed-use community to be developed in the rapidly growing Town of Markham in Greater Toronto. The project and Markham community are part of burgeoning urban growth underway in Greater Toronto, directly in the region's direction of growth. The Toronto market has been largely unaffected by the world's economic crisis, due to a local economy based on high-tech jobs growth and continued influx of new immigrants to Canada.
The project site enjoys excellent access to and from regional highway routes and public transit system, and just ten minutes from rail access to Downtown Toronto. The Cornell Gates community will be situated immediately adjacent to Markham Stouffville Hospital, a billion-dollar health care facility preparing to double its facilities by 2014 to serve local residents of more than 300,000.
Cornell Gates is part of an area Secondary Plan that sets the foundation for a major regional center at this location.