— Ghana Trade Fair Co. Ltd to Explore Deal with AEC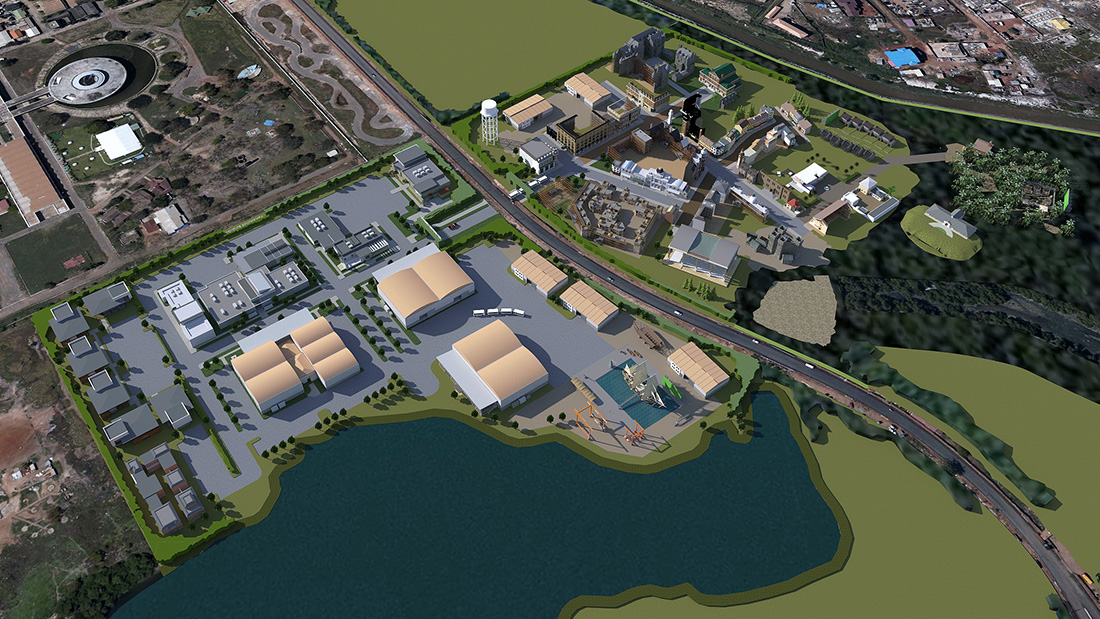 Ghana Trade Fair Company Limited ("GTFC) announced today that it has entered into a memorandum of understanding with U.S.- based Adventure Entertainment Cos. LLC ("AEC"), as a means of cooperating in the exploration of new business opportunities at Ghana International Trade Fair Centre.
Earlier this year, GTFC announced its intention to transform the trade fair campus into a globally recognized destination place. This will enable it to compete for international events, trade fairs and to realize not only the full potential of the company but to align it with the growth that Ghana is currently enjoying under the leadership of current President, Dr. Nana Addo Dankwa Akufo-Addo.
"We're excited to begin this exploratory work with Adventure Entertainment and look forward to developing this project into a world-class project very soon. AEC has a fascinating multi-national team in place that we'll tap into, with an experienced regional team in West Africa to keep things moving," said Dr. Agnes Adu, Chief Executive Officer for GTFC. The Ghana Trade Fair Company Limited plans to develop international facilities consisting of a convention center, mixed use facilities, waterpark, a retail-entertainment mall, and offices.
"We appreciate the initial business ideas brought by AEC, and we look forward to adding our support to this business exploration," said R. Yofi Grant, chief executive officer for Ghana Investment Promotion Centre ("GIPC"), an agency that reports to the office of the President. "As we strive to execute on our vision to uplift and change the landscape of Accra, working with AEC is just another example of how GIPC and collaborating agencies/companies such as Trade Fair Company LLC are bringing Foreign Direct Investment into the country. The benefits of which is the infusion of capital, implementation of state of the art technology and sharing of expertise that will ultimately lead to more jobs, capacity building and a more prosperous economy."
"Given Trade Fair's unique proximity to the airport, beach and Accra central, our intention is to explore a development that will create a significant positive impact on Ghana's tourism and creative communities", said Baxter Slaton, SCP executive and lead for SCP's presence in Sub Saharan West Africa over the last five years. AEC is represented by U.S.-based StoneCreek Partners ("SCP") in this project exploration.
The Adventure Entertainment Cos. LLC ("AEC") was formed in 2014 as an owned affiliate of StoneCreek Partners LLC ("SCP" https://adventure-entertainment.com), focused on tourism, recreation, and entertainment industries, facilities management, and advisory. SCP and its real estate development team is supporting AEC's efforts in Sub Saharan West Africa, with includes strategic partnerships with Nahman Construction (Nigeria) and Masal Company Ltd (Ghana). SCP was founded in 1984, a successor to JH Bredberg Engineering; currently led by chief executive Donald Bredberg.
For more information, please contact GTFC, or AEC at +1 (702) 387-3857.