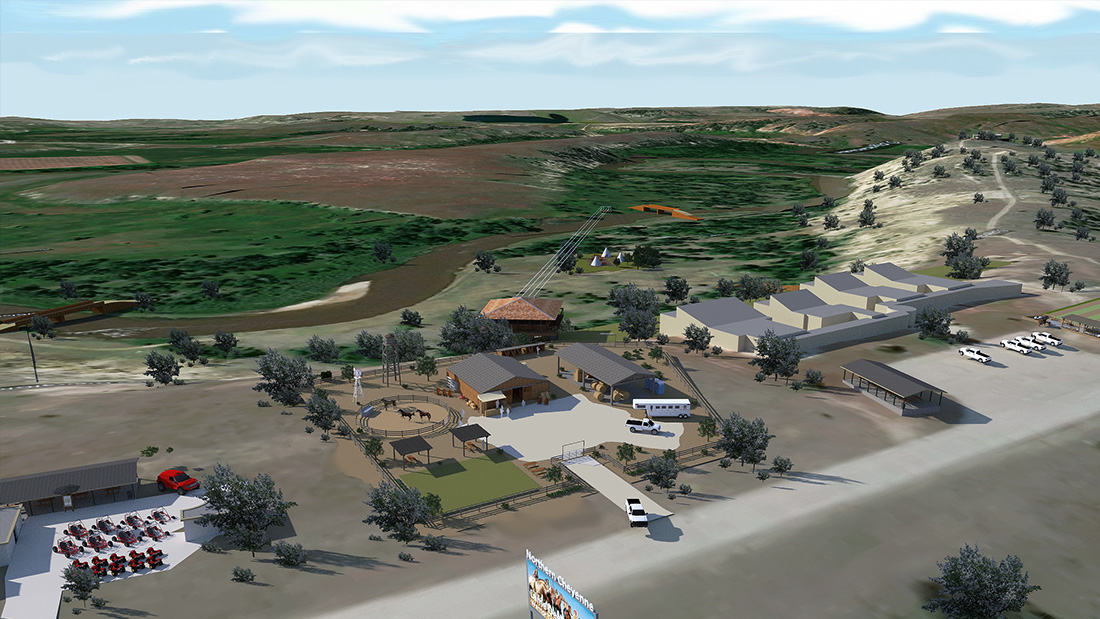 Feasibility Study for Recreation Park
Project feasibility study for recreation park to be located in the primary visitor corridor in the Wyoming and Montana region. The project site is situated with stunning views along the Tongue River, looking on to the Bighorn National Forest and various mountain peaks in the distance.
As part of of preparing a long-range economic development program for the Northern Cheyenne Tribe, specific projects were identified using various existing tribal assets and resources.   The tribe's Thunder Child property could be developed as a significant recreation adventure park given its relative proximity to U.S. Highway 90 which traverses the greater Sheridan (Wyoming) area bordering southern Montana.
The project also has the potential for repurposing of a former 22,000 SF health services rehabilitation center on the property, into a lodge and destination conference center for the facility. Following its initial development and health services operation, the building has been shuttered but reasonably maintained for re-use.
Illustration work shown here is a product of aec's Rapid Prototyping Unit, combining feasibility results with preliminary project scaling, layout, and overall guest experiential design – created to assist Ownership group in confirming design intent and project budgets.  Our rapid prototyping work a front-end task to assist clients with previsualization of their projects, to help in establishing design intent for develp0ment master planning.
Posted information and images regarding this project feasibility study for recreation park, are limited at client's request.