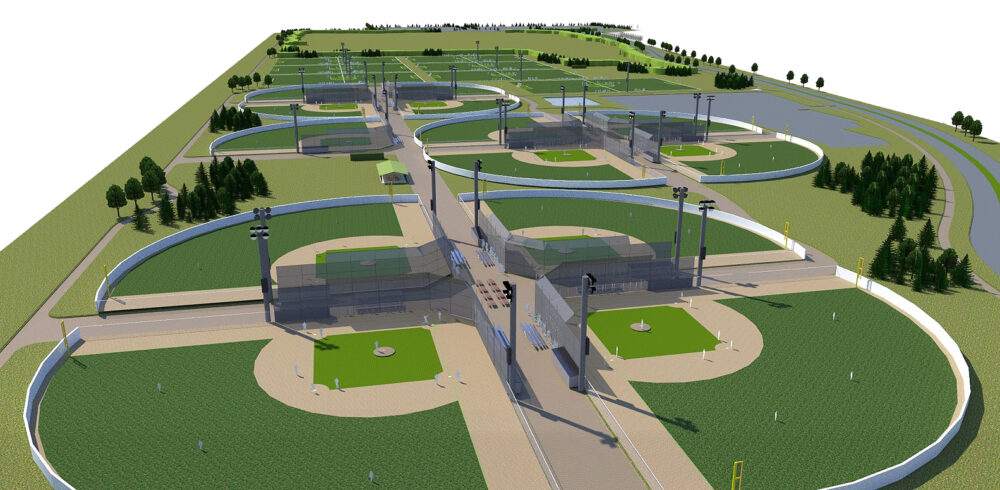 Sports Mega-Complexes are a Flexible Anchor; a New Kind of Gathering Place
SCP's Projects Tracking & Monitoring
Sports mega-complexes ("SMC's") are a flexible new anchor for private and public sector projects.   The term "sports mega-complexes" refers to facilities that include playing fields (and surfaces), practice facilities, and support amenities, for more than one sport as part of a single integrated complex.   Sports mega-complexes can be outdoor, indoor, or a combination of both.
The coming generation of sports mega-complexes will pull from an array of "best practices" culled from like-kind venues.  Consider, the real estate industry has already grown accustomed to fitness venues situated within shopping centers.    Communities and private developers have now made the case for sports mega-complexes.   Some family entertainment center (FEC) operators have brought elements of both place-products within their facilities.   Even elements of so-called "recreation adventure parks" are adaptable and worthy for a role in sports mega-complexes.
All of the above place-products are adaptable to relatively horizontal suburban and exurban locations, as well as more dense (vertical) urban settings.    The best mix of activities for a particular location is a matter of consumer demand and preferences in a local market.   Given the variation possible with the place-product, sports mega-complexes are a flexible anchor for consideration in a variety of real estate settings – malls, mixed-use, town centers, and of course, standalone community center locations.
Some examples past and present include Cocov Destinations' repurposing of Summit Mall in Niagara Falls, to form the Niagara International Sports & Entertainment (NISE) complex.  Cocov has not only slated indoor and outdoor sports at NISE but has an adjoining outdoor soccer and baseball playing fields complex in planning.
Another very different example, Sport Center Las Vegas (1998), was a terrific new place-product that happened to be developed at a poor location, but included both indoor and outdoor sports and entertainment in a themed setting;  some nice ideas worthy of consideration for upcoming developments.