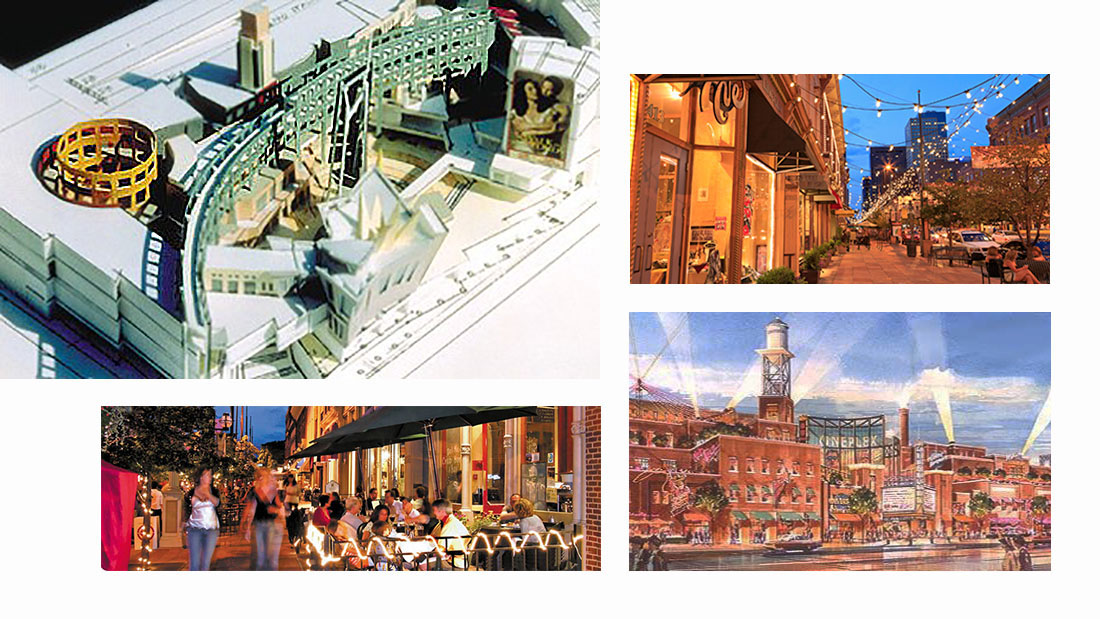 Proposed CityWalk at Denver LoDo
NBCUniversal  |  Management of site selection, conceptual design, leasing, and pre-development activities, for a planned Universal Studios themed, CityWalk retail-entertainment facility in the LoDo (Lower Downtown) district of Denver, Colorado.
LoDo (Lower Downtown) is the designation used to refer to an unofficial neighborhood in Denver, Colorado, a mixed-use historic district.  LoDo is know for its unique nightlife, restaurants, and as the home of Coors Field (MLB), the Oxford Hotel, and Union Station.