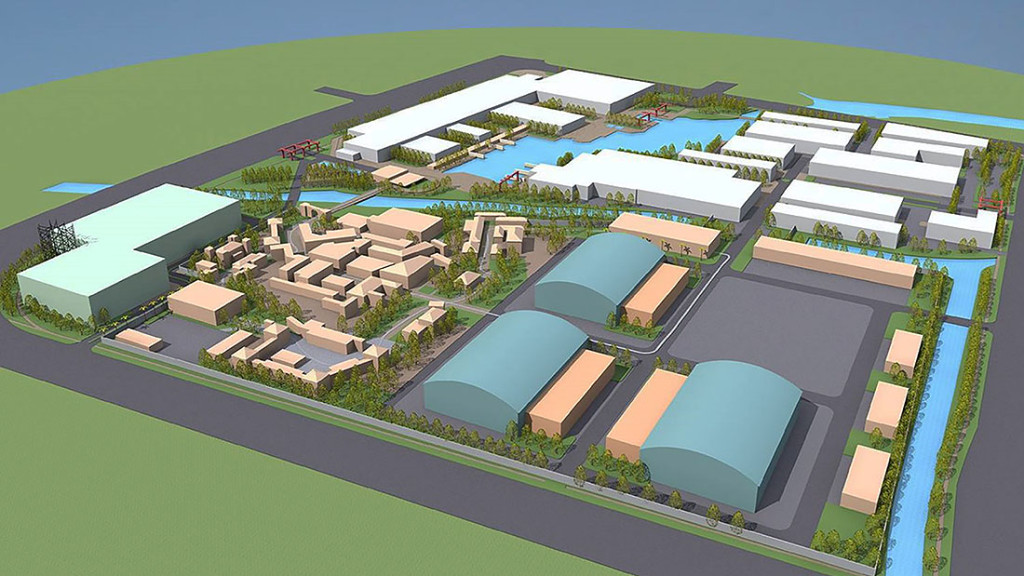 Master Plan Revisions – Raleigh Studios Wuxi
aec  Raleigh Studios  |  Conceptual plan for film studio layout, in support of overall campus master planning by operator, Raleigh Studios.   The site plan included a backlot studio attraction as a draw for visitors.
Confidential – At client request, the rapid-protoyping image shown here includes limited details only.  Illustration work shown here is a product of aec's Rapid Prototyping Unit, combining feasibility results with preliminary project scaling, layout, and overall guest experiential design – created to assist Ownership group in confirming design intent and project budgets.