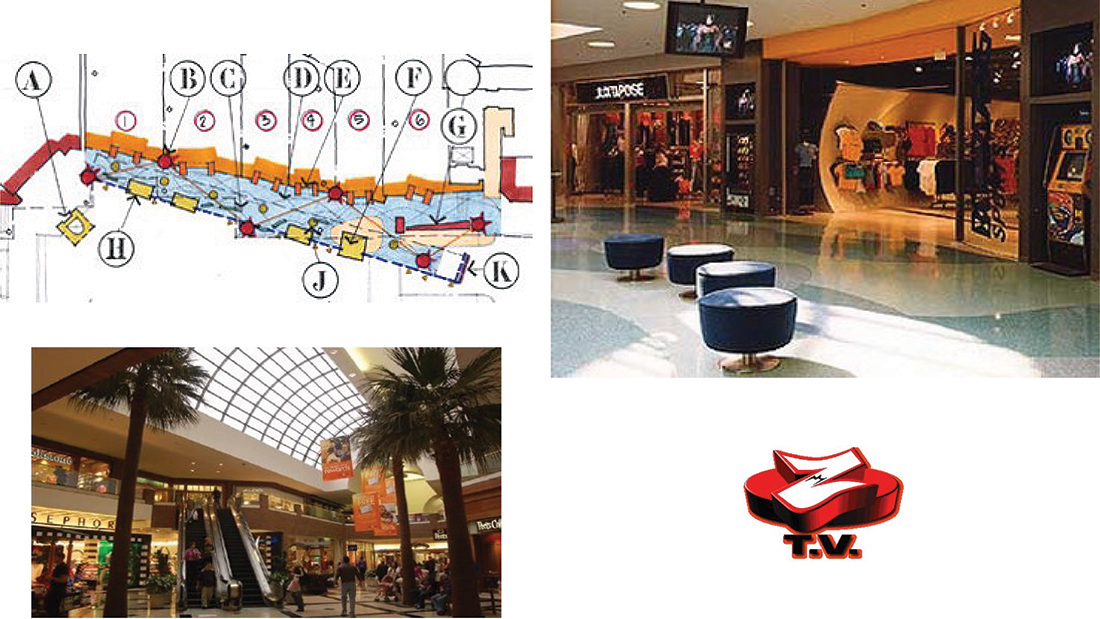 The Zone at Glendale Galleria
Donahue Schriber  |  A zone dedicated to Gen-Y shoppers was created for an under-performing 2nd level area of Glendale Galleria. The Galleria is a major regional shopping center serving the greater Los Angeles area.
Guest experience programming was created for this 18,000 sq.ft. area, including tenanting recommendations, multi media displays, a private commercial network, vending installations, and other elements.  Work also included preparation of the initial programming grid for Z tv private network, implementation of a sponsorship plan, and installation of the show system.
Programming objectives for The Zone, included: 1) create a retail-entertainment district and social destination for Gen-Y consumers; 2) mesh merchandising and operation with Gen-Y sensibilities; 3) offer unique retail concepts targeted to Gen-Y shoppers; 4) program for ever-changing calendar of activities; 5) hard wire The Zone to media and the Internet; 6) ensure that The Zone is comfortable and enticing, with gathering spots the encourage extended length of stay.
Client: Donahue Schriber, now General Growth Properties. Work completed in collaboration with Walker Group CNI.