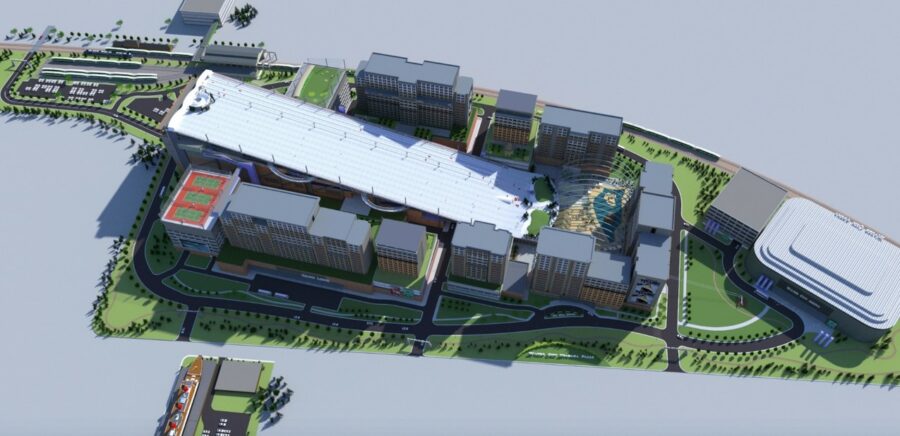 Water City Resort Niagara Falls (Ontario) – Conceptual Design
aec  Cocov Destinations (Toronto)  |  Location based entertainment consultants for massing and vertical structure organization for year-round ski structure with interior sports and recreation venues, major hotel and fractional residence towers, in planning.  An indoor water park and play area is a major component of the project.
Water City Niagara Falls consists of 51 acres situated in the heart of downtown Niagara Falls (Ontario) and proximate to the Niagara River. The land is relative flat and suitable for development without significant mitigation required. The scale of the Project site is somewhat unique given the urbanized nature of much of the city of Niagara Falls. The site is a former Canadian National Railway ("CNR") property.  Canadian National Railroad's operation at the Subject Property and the bridge, dates to predecessor rail companies beginning with a grant of charter in 1834 (to London & Gore Railroad). That rail charter became the first railway across southern Ontario.
The Property was acquired by Cocov Development Co. in 2015, through two special purpose legal entities formed for this purpose.
At client request, the images shown here include limited details only.  a product of aec's Rapid Prototyping Unit, combining feasibility results with preliminary project scaling, layout, and overall guest experiential design – created to assist Ownership group in confirming design intent and project budgets.